McLaren has revealed its Senna GTR in production-ready form.
The Senna GTR has been developed to be as capable as possible around a circuit and represents the most extreme version of the firm's Ultimate Series car.
Limited to just 75 units – all of which are now sold – the Senna GTR utilises a 4.0-litre twin-turbocharged V8 engine with 814bhp. Thanks to a low dry weight of 1,188kg, it's able to exceed the power-to-weight ratio of the regular Senna.
Mike Flewitt, chief executive officer at McLaren Automotive, said: "The McLaren Senna GTR is a perfect example of our determination to bring our customers the Ultimate expression of track driving performance and excitement.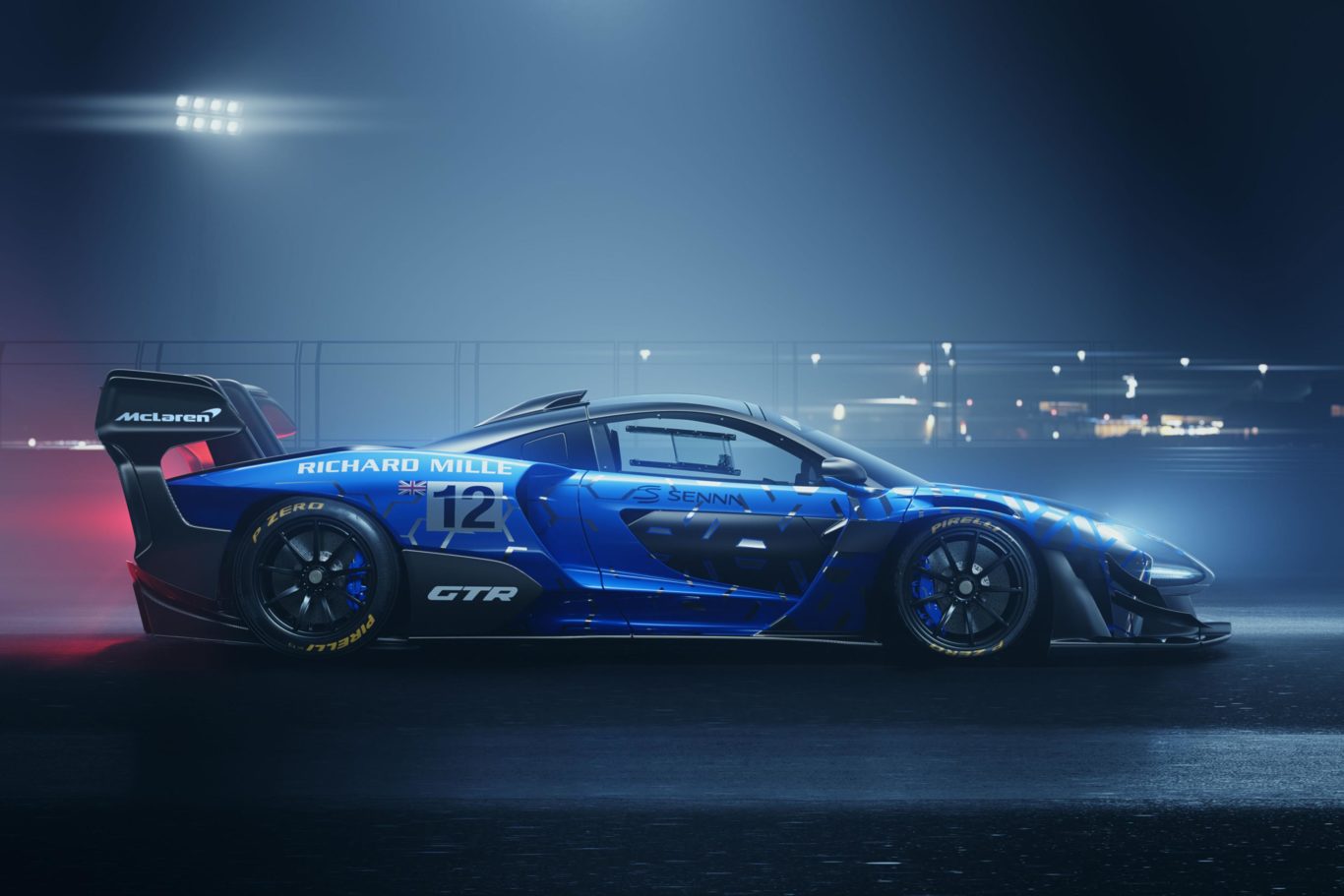 "The McLaren Senna was designed from the outset to be an extreme track car, but the 2018 McLaren Senna GTR Concept suggested how much more further we could go and now, free from the constraints of road car legislation and motorsport competition rules, we have pushed the limits of what is technically possible to advance circuit driving capability to another level entirely."
McLaren says that the GTR develops the same amount of downforce as the regular car, but now at lower speeds. Peak downforce, meanwhile, is claimed to exceed 1,000kg.
Each car will be built to the owner's specific requirements, with a vast amount of customisation options available through McLaren's Special Operations Options programme. The price tag for each car sits at £1.1 million plus taxes.
The GTR has been created by combining the performance of the road-legal car with the downforce and track capability of McLaren's GT3 racers.
However, the Woking-based firm wanted to ensure that the GTR was still usable by 'normal' drivers, stating that engineers wanted to make sure that "95 per cent of the performance of the car could be accessed by 95 per cent of drivers."